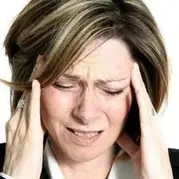 Many people may experience initial neck pain and headaches after a car accident. Headaches are often a frequently reported medical condition that occurs after a car accident. These headaches may develop immediately following the accident or may develop after some time.

Most of the time the headache pain will decrease over a few weeks. However, what happens if a headache gets worse or doesn't go away?
Post traumatic headaches that get better in four to six weeks are considered acute headaches. Headaches that stay at the same pain level, get worse, or go on more than six weeks are much more concerning. With proper treatment, some headaches may take a few weeks to several months to have an affect, depending of the severity.

Most people are not aware of this fact, so many tend to start their treatment, but stop treatments after a few days or weeks and become loose hope. However, the longer the person has the treatments, the greater the chance it will heal.

Contact Cupertino Wellness Chiropractic & Great America Chiropractic for Headache Relief today at 408-855-8608 (Santa Clara) 408-996-9686 (Cupertino) or Email us at [email protected]