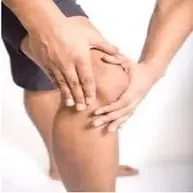 Even minor car accidents can cause hidden injuries that can develop into pain, headaches, and arthritis. Most people who have been involved in an auto accident may not even know that they've been hurt and assume they are fine. There may be hidden injuries that can worsen if not treated promptly. Some doctors give pain killers to hide these injuries; however, this doesn't fix the problem and only prolongs it.

When you experience a car accident you may injure your arms and legs and feel pain immediately. There might be injuries to the tendons and ligaments and possibly dislocation. The pain may extend to other joints in your body, and if other symptoms, such as swelling, numbness, tingling, fever, fatigue, and insomnia may accompany the pain. The causes of shoulder and arm pain include tendonitis, bursitis, arthritis, and gout. Whiplash injuries can also cause shoulder and arm pain.

Shoulder and arm pain may be emerging from some other part of the body. The pain may also be coming from nerves associated with the joints in the upper spine in the back, which are particularly responsive to chiropractic spinal adjustments designed to treat these problems.

Legs are also abused from standing or sitting for long periods of time. It is important to stretch, massage, and incorporate joint movement to get pain relief. The knee is a complex joint connected by muscles from above and below the joint. Car accident injuries that damage these parts of the leg require special attention.
It is important to see your chiropractor to help with treatment & adjustments to help return the function of the spine. After a consultation with the chiropractor, the doctor will recommend any necessary care treatment to help restore proper motion and position.

Contact Cupertino Wellness Chiropractic & Great America Chiropractic for Leg & Arm Pain relief today at 408-855-8608 (Santa Clara) 408-996-9686 (Cupertino) or Email us at [email protected]